LOOK WHAT THEY ARE SAYING ABOUT US!!!!!
Keep scrolling to see what other clients are saying about aahs!! SIGNS. To submit a testimonial, please click here.
---
Thank you for the great work on the kegerator.   It's looking great!
I'm glad I found Aahs for future needs.
Make it a healthy day,
Jared Gustafson 
President 
Kombucha On Tap 
---
Hi Gurmeet and All!
Thank you so much for your help again! Our clients were so happy. What you do for us is always beyond our expectations. Thanks!
We are definitely looking forward to working with you again soon!
Best Regards,
Rieko Fujii
---
Placing our order was simple and efficient.  AAHS team did a great job ensuring our purchase met their standards, before giving us our order. We'll definitely be back soon!
Denisse L.
---
Hi Mark. Just wanted you to know that we received VERY positive feedback on the quality and service you (AAHS) and P2A supplied to LA GOLF on the pole wraps. This was indeed the most unique application project I have ever been apart of and due to your help, wisdom and execution, all turned out GREAT!
Thanks again for being such a valued partner no matter how unique the job is!
Best,
Doug MacLean
President
---
Hi Mark,
I just wanted to say thank you again for your amazing work!
The wheel turned out fantastic and attendees were fighting over who could take it home at the end.
Thanks again!
Carlin Cline | Events Coordinator
---
Wow! Super-fast!
We always appreciate you guys' professionalism! 
UPDATE:
Hi Gurmeet and all
Thank you for your help this time again!
The event went well, and we are happy for the creatives that you guys made.
Looking forward to working w you soon :)
Thank you!!!
RIEKO FUJII
---
Thanks Mark. You guys do great work. Our team is very happy with how these turned out. Aahs is a great partner.
Best regards,
Jennifer
---
Marty,
We wish to express our extreme thanks for your help and time to get these metal plates to us today and for all the different fonts and revisions.
You are a great partner and we are grateful.
Thank you
Diana
---
Hello Mark and team,
I just wanted to send a huge thank you to you and your team for creating the packaging , shipping and hitting our deadlines these last few weeks.
We appreciate your attention to this project and making it a priority.
I'm glad David has complete confidence in Aahs Graphics.
---
Good Morning Marty. Yesterday when I came over to the shop to pick up my item you were busy with another customer. I just wanted to thank you again for Sandblasting my friend's wine decanter. It looks great and I appreciate the time and effort you put in.
Regards,
Julie
---
They loved them.  Great job.  They now have 5 or 6 Doctors that were not included in the original run.  They were too busy to get their photos taken.  After they saw how great the Standees looked, they all want one. 
Pam 
---
Hi Gurmeet!
They were very happy! Thank you and your team for being so awesome and making this work!
All the best,
Payam
Super Copy
---
Hi Gurmeet and team!
Our client received this order today and is VERY happy with the way they turned out. Thank you all SO much for quick turnaround and professionalism. We truly appreciate it and look forward to working with you again soon!
Thank you!
Fern
Panther Marketing 
---
Hi Vania,
I wanted to follow-up and let you know that the President who received the plaque said it looked "great".
He sent me pictures and it turned out beautiful!
I look forward to continuing to work with you in the future.
Nicole Williamson
Marketing Specialist
ACD, LLC
---
Julio & Kan rose to the occasion on a challenging project with a timeline that kept getting shorter and shorter. I was able to meet the deadline thanks to their extraordinary efforts.
Guy Grogan 
---
I am a Commercial Real Estate Broker, I had the team of Julio and Gurmeet at Aahs design, develop, manufacture, and install my signs. Their work is true quality using state of the art printing equipment to make any advertising media POP. They also do high quality big print jobs for business to business uses. You cannot go wrong with Aahs as they've been in business for over 25 years. They've got my business for life as you can get any media designed
Tony M.
---
Hi Mark,
I work for Southwest Airlines and needed a temporary solution for our ticket counter signs when they are out of service. Because we need to maintain a professional appearance the product had to be spot on! I contacted Mark Steinert at the Commerce office and he immediately went to work on a solution for me. In less than a month from my first contact, I had a concept, proof and finished product. I was even sent a sample to make sure it was what I needed. The finished product is so professional and smart looking, I could not be more pleased. I highly recommend Aahs and Mark!
Kathi Woodley
Field Manager
LAX-International-Hawaii
---
These guys are awesome! Mark always makes it happen. We're a General contractor and sometimes need signs etc.I always have 100% faith In Mark.
Danny Ramirez
President
DGR Construction Co Inc.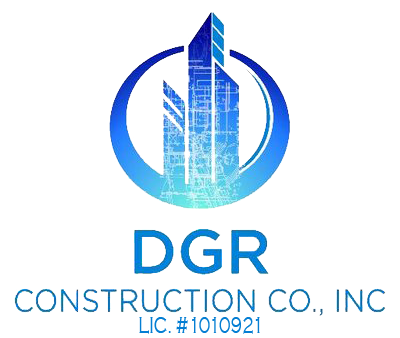 ---
Good morning gentlemen,

Thank you for all the support to achieve our projects, hoping to continue our great partnership on futures projects.
---
Thanks again Mark. Very happy with the overall wrap. Everything came out much better than our past 2 wraps from someone else. Send my thanks to you and your team and for what it's worth I felt like the installer did a fairly stellar job as well.
Keith Knippel
---
I have been working with this company for several years!! The quality of their work and the turn around time is what keeps me a loyal customer! I have an extremely busy schedule, so I appreciate Julio, Vania and the team always being so accommodating and willing to help. They've gotten me out of multiple printing binds. And for this, I'm grateful! :-)
---
Julio, 
We just put it up and it looks GREAT! Thank you so much for all your help. We will definitely be contacting you again for future needs.
Thank You,
Paula Vaughn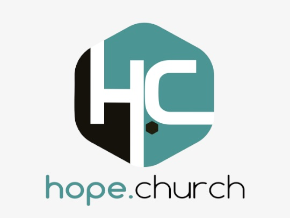 ---
Charan and AHHS,
Thank you once again for getting it done. I appreciate your attention to urgency in handling our requests.
Much Appreciation,
Michael Martinez
Sign Resource LLC.
---
Thanks again Mark, it was a wonderful experience to work with you.  You were so efficient, made everything seem so easy and just pleasant to work with    I know where to go in the future when we need more projects taken care of in an excellent manner. 
Christi Burgos
SEIU-UHW
---
Awesome thank you for the quotes
I will stick with what I paid for and for future business cards I'll know how much to save =)
Thank you so much for the help
I am beyond happy with the service you and your company has provided me
 Joseph Ramirez
---
Hi Marty,
We just had our Christmas party and handed out the beautiful awards you made for us. They were so well received. Thank you for going the extra mile to get us all that we needed in less than 24 hours. That is amazing customer service!
Have a very Merry Christmas!  You have a new customer for life!!
Susan Leinberger | Executive Assistant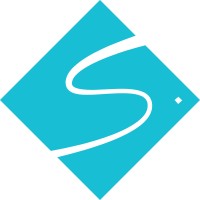 ---
I would like to thank you for taking care of everything and connecting with the CP team. Aahs! is always very  accommodating with our deadlines and we appreciate it.
Great doing business with you!
Thanks,
Gabi
---
Hi Charan.
Thanks so much. The cart cover looked great. Here are some pictures of the set up and event.
We look forward to working with you soon.
Thanks,
Angie
Mom&Pop Shop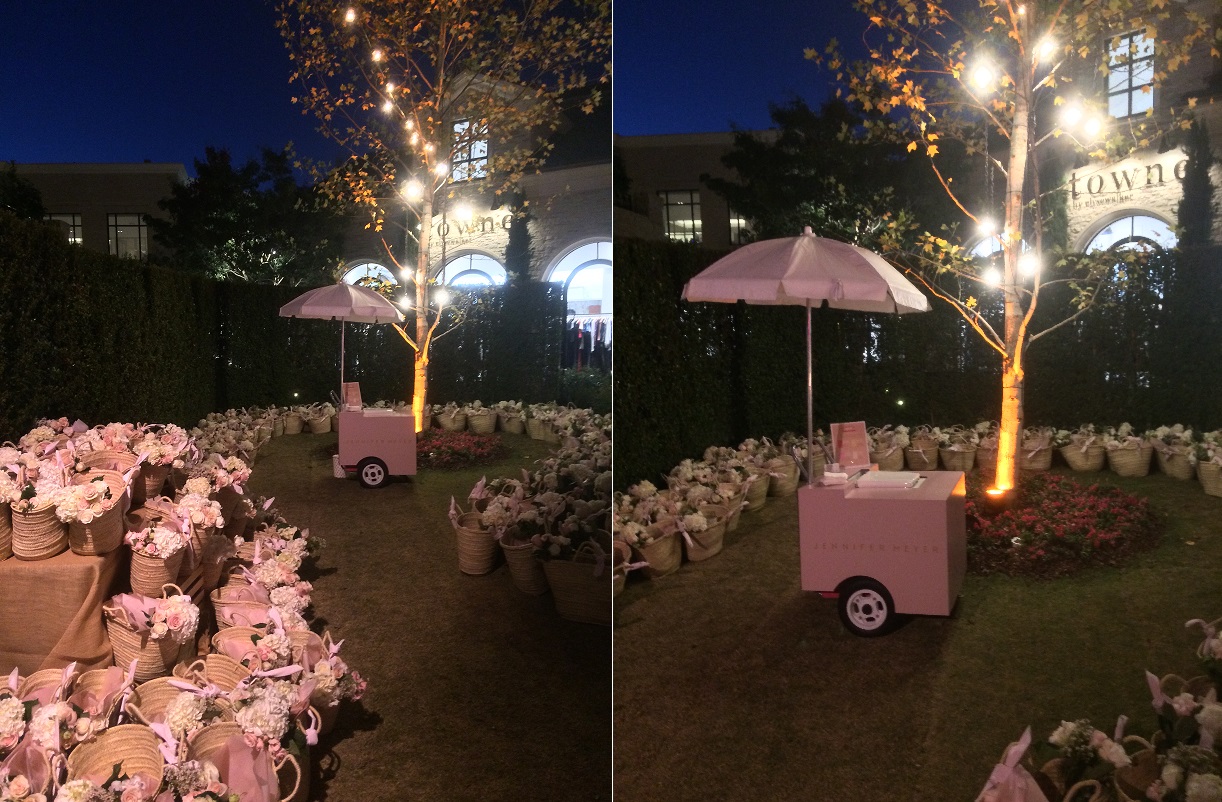 ---
Hi Kan,
Everyone loves the sign and wall art. You guys did a great Job!
Thank you !
Best, 
Yaqui Coria 
Operations Manager
---
Charron,
I was really impressed with the turnaround and quality of the product. 
I have some projects coming in that i need.
---
Thank you so much. You always come through for me and it is greatly appreciated.
You and your team are the BEST!!!!!
Pam
Pamela R. Wise
i-Svare, LLC 
---
Hi Julio,
Our graduation took place yesterday. It went great! As you know, I was a little nervous as this was a new venue and I was having trouble thinking about how we could dress it up.
I really appreciate your help and suggestions. I think it looked awesome. I particularly loved the banner on the stage. I would have never thought of it myself, but it really added a nice accent to the room. Here are a few photos. I'm sure we'll have nicer ones to share soon.
---
Our Experience working with Janvi at Aahs Graphics was great!
We got exactly what we wanted, and the printing process was completed much earlier than foretold!
Reading Is Fundamental of Southern California

Erin Landry
Program Services Manager
Reading Is Fundamental of Southern California
---
Hi Mark,
I just wanted to thank you for getting our order together in such a timely manner. Everything was perfect and looked great. The glass footballs where the hit of the ceremony. Another 'Thank You' to you and your production team for getting the order done so quickly. I'll try better next year to give you more lead time.
---
Wow, .. Aahs is AMAZING! From the moment i walked into their front door they were extremely friendly and helpful. Janvi was amazing from the start to end and i had the proof of my new bushiness cards the next day and the prices are GREAT..  They all go way above and beyond to help accommodate us that is why our company uses them for our business needs,   Thanks Team!
Sandra Alonso Parra
Office Manager
MG Building Services Inc.
---
Hispanic 100 board member Julio Gudino, left, presents award-winning actor Esai Morales with the nonprofit's Lifetime Achievement Award at the Third Annual Award Gala on Sept. 21. The event garnered an estimated $75,000 in net proceeds for Hispanic 100's Mentor Program. (Award produced at Aahs!! in Irvine, CA) an estimated $75,000 in net proceeds for Hispanic 100's Mentor Program. (Award produced at Aahs!! in Irvine, CA)
Even though there are places very close to me,  I insisted on using Aahs  (370 miles away) because of previous work they did for me.
I recently placed an order for a memorium plaque. It went from concept to my door in 2-3 days. Their concern in getting the product out to me promptly matches the care they put into packing the product safely.
With price, service, and quality going for them it's unlikely I'd ever go elsewhere. Special thanks to Randy. He made sure I got what I wanted. I gave Randy a very custom and specific order and he delivered.
Another thanks for being so responsive through email. If anyone of you are too busy to deal with phone conversations, send them an email and they'll help with the rest.
Well done!
Eric B
---
Hello Janvi,
The banner was fabulous!
Hope to use it a couple more times before the next Academy AwaThanks for all your care and work in our banner.  Will absolutely refer anyone to you!
Thank you!
Colleen Ann Brah
ASPD
CAB Productions
---
We are so happy with the custom cart cover that was built for our popsicle cart. Julio and the team really went above and beyond for us to get the cover exactly how we wanted it with a quick turnaround.
---
I am very happy with Aahs printing services.
Last year they made a custom 20 ft banner for family reunion and it came out just perfect. They even loaned a special stand to hold the huge banner.
This year I needed custom poster prints in short notice and received everything before the deadline and they did not charge for rush services.
The representative Janvi is very nice and helpful. She responds within minutes and follows instructions perfectly.
I recommend this business to everyone and am happy to have found them!
---
There is a reason Aahs is a legend in LA. We have been having our engraving and printing done there for years and they have never let us down. A small item like a pen or a large trophy or plaque is always done right and quickly. They printed a picture and a sign on a 20"x2" v-shaped plastic. Great work!
Aris Simon
Land Of The Free
---
Randy,
Our Board Chair absolutely LOVED the crystal gavel and resting plate! Thank you so much!
---
And so, I am back again!
Thank you so much for all that you do, your work is always superb!!
Kindest Regards,
Morgan Fields-Meister
Executive Assistant
Blind Children's Learning Center
---
Mr Kan and Gurmeet - thank you for everything, I love working with your company!
Daron Sepko
MarketInk
---
Thank you again for making my granddaughter's Birthday possible for this Saturday.
The life size poster is fabulous!
I would also like to let you know that I gave you all FIVE STARS and a very thankful review on YELP.
THANK YOU, JANVI !
Betty Vega
---
Hello Mark and Gurmeet,
I just wanted to share with you a couple of Pictures of the signs you helped me create.
We're very happy with the results.
Great job guys!
Teresa
Precision Chiropractic 
---
I just want to thank you again for your help today. It is incredible to think that I have been working with you for over 16 years!
You are the reason I keep coming back to Aahs to order all of my most special gifts for milestone events.
I really appreciate the great care you take with each of my orders, your gentle manner and your willingness to go above and beyond to get my gifts.
I know I can order online and from other places but then I wouldn't get to work with you!
Thank you for your kindness and professionalism!
All the best,
Cindy Freedland
Your favorite customer!
---
Just wanted to thank you for printing the masks. They were perfect and were a big hit at our event.
You will be first thought for everything from now on – even if I think you don't do it. Now I know you probably can!
Robert Dennerline
BB&T Insurance Services of California, Inc.
---
Thank you for everything. And I have to agree. I was in Irwindale yesterday morning and I did not know about the new window sign. I smiled ear-to-ear. It is fantastic. Thanks again
Linda D Chavarria
Operations Manager-Southwest Region
Distribution International
---
We have used Aahs for a few years now to print signage and postcards mostly for our tradeshows. They always do a fantastic job! And they have fast turn-around times which is really great! Mark and Kan are very professional and a pleasure to work with. We will certainly be continuing to go to Aahs for our printing needs!
Beth DeSangue
Vamplet LLC
---
I have been working with Team Aahs for about a year and they have been great every time! From their leadership, Gurmeet and Larry to our account rep Julio, they provide the best possible service and always just a phone call and/or text away. Often I am calling them with the impossible and they always seem to meet the demand. That's just with their customer service...this speaks nothing to expertise and key counsel on our projects. In addition when budget constraints force my hand, they step in and provide solutions that don't compromise the integrity of the desired final result! Aahs is more than signs & graphics, they are a key partner who desires to make sure your business succeeds with the best possible presentation.
ALISA TAGGART
EVENTS MARKETING MANAGER
WSS
---
I have been working with Aahs for over 3 years. They are quick, efficient and their work has been great. Gurmeet, Mark and David have been a pleasure to work with. If you need signs, business cards, letterhead, promos, trophies, go to Aahs, they are a pleasure to work with!
RoseMary Polenski
COO
Priority Workforce
---
I have been a highly satisfied customer of Corporate Awards for over 15 years and have found them to be professional, accurate, extremely helpful, and a vital partner for me with our annual awards and incentives. We also place smaller orders throughout the year, and continue to receive the highest standard of service from them. I in turn have referred all of my associates to them, and they refer on to their associates. I highly recommend and endorse the services of Aahs Corporate Awards, especially Marty who is instrumental in insuring all of my orders, especially the annual complex order, is delivered when needed and accurately. I consider Aahs to be an exceptional business partner.
Beverly C.
Biosense Webster
---
Julio,
You are the man!! We are stuffing the envelopes as we speak. Thank you for your help. We always keep you guys in our to go list.
Thank you,
Alex Martino
Art Director / Photographer
Alger-Triton International
---
Hi Julio -
We finally put up the banners. They look great. Thank you.
Thanks.
Kind Regards,
Kira Banos | Marketing Specialist
Fairmont Private Schools
---
Kan, Mark and everyone on the Aahs Signs & Graphics team are very wonderful to work with. They have handled the sign production for our non-profit event for the past (4) years and every year they work with us until the last minute on the job. We have lots of last minute requests that come in and they always do their best to accommodate every printing request,and they also deliver the signs in a very timely manner. We love working with Aahs Signs & Graphics and recommend them for your graphics and signage needs! Thank you Aahs!
---
Contacted Aahs via their website to order a tablecloth for a trade show. I Inquired about purchasing a table runner instead. Customer Service representative Mark contacted me within 10 minutes of my inquiry. He answered all my questions so i went ahead and placed my order. The Turnaround time was quoted at one week from the time of artwork approval, the product was ready way before the estimate. The Product came out amazing, the quality was much higher than products we have purchased elsewhere. Thank you again Gurmeet for a great job. We are very pleased and will be using your services in the future.
The customer service was professional and prompt.
Bryan Miyamoto
Program Assistant
Pacific Coast Regional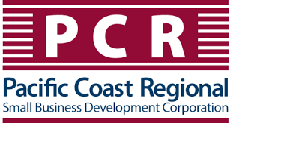 ---
Hi,
I just wanted to say thank you to you guys, as well as your incredible install team for making our space look so wondering last night! Steve and the other guys were absolutely phenomenal, and were beyond helpful with last-minute problem solving onsite. The cut-out clings looked great!
Again, thank you all! We look forward to working with you again soon next time we have an event in the LA area.
All the best,
Hannah
YAHOO
---
Mike & Staff,
On behalf of our team at Union Bank, we wanted to thank you for handling our job so expeditiously!! The posters were great and your turn around time couldn't have been better.
We will definitely keep you in mind for other print jobs.
Ana Galindo
Executive Assistant
Union Bank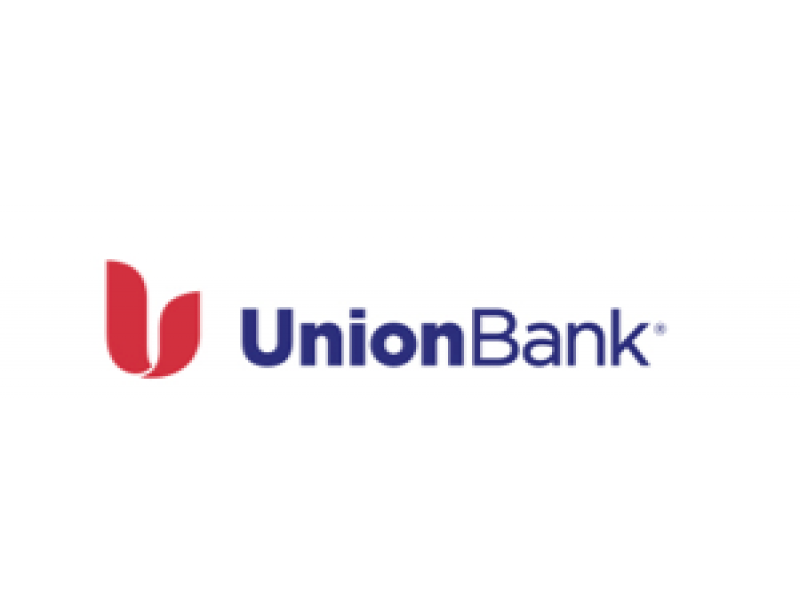 ---
Hi Marty,
First I want to thank you and your team for the BEAUTIFUL engraving job on the crystal awards I ordered. The star awards looked so pretty and the obelisk was gorgeous! The banner and the directional signs were perfect too! I really appreciate your attention to detail each award. The recipients loved their awards.
Thank you!!
Rose Mary Fitzgerald │ Director of Training
Advanced Management Company
---
Hi Gurmeet! Everything looks great, thank you for getting this to me so quickly, you did a great job and the team you sent was great.
Thanks,
Tracy Takeyama|Construction Manager
Providence Health & Services
---
Dear Aahs Team,
Thank you so much for all of the hard work you have put in, to get our season up and running. We know we make some last minute request and we really appreciate your flexibility. Looking forward to working more with you all throughout the season!
Sincerely,
Los Angeles Clippers Sponsorship Team
---
Hi Mark,
I just wanted to reach out and say THANK YOU to your whole team (especially you and David) again for the WONDERFUL work with our signage for the "You Don't Know Jack About MS" event last night. The event was a huge success and we are very grateful for your partnership, attention to detail and patience during our many rounds of requests!!!  Everything came out perfect and we really appreciate all the work that went into it on your end!!
Thanks again for EVERYTHING!!  You guys are THE BEST!!!!!!!
Ali
Mosaic He
---
Marty,
Thanks to you and your team for going above and beyond for us! (as always!)
With special thanks and much appreciation!
Samantha
Vor
---
Everyone at the office here loves the award you made! Thanks again for designing and executing such a great idea!
JP
Jeremy Paul
Jetpack Marketing
---
Marty,
I had to respond to you. The items were above my expectation. I thought the picture from the download was going to be a mere silhouette of the logo. But it was colored and engraved. I am so pleased with it. I will definitely be referring people to you.
Thank you for your great work and suggestions
JuLinda D. Holmes-Tolbert
California State University - Dominguez Hills
---
Absolutely! You have wonderful customer service and we were all pleased with the outcome.
Respectfully,
Tracy
Empyrean Funding and Management
---
Hispanic 100 board member Julio Gudino, left, presents award-winning actor Esai Morales with the nonprofit's Lifetime Achievement Award at the Third Annual Award Gala on Sept. 21. The event garnered an estimated $75,000 in net proceeds for Hispanic 100's Mentor Program. (Award produced at Aahs!! in Irvine, CA)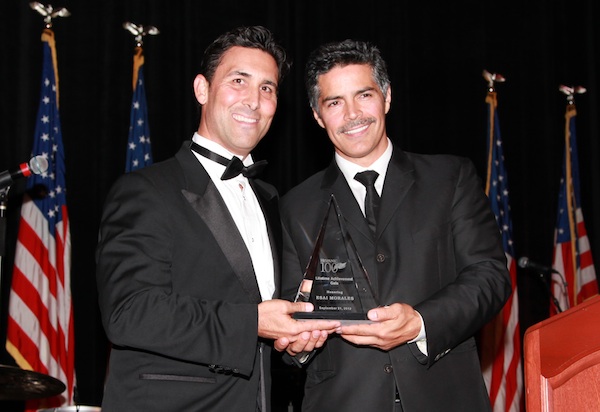 ---