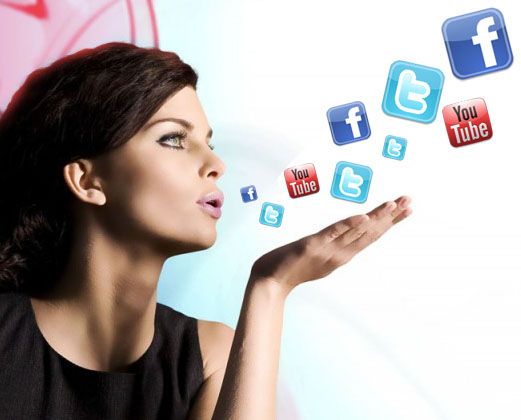 3 Social Media Trends for 2014
Sunsets are coming quicker each day. So as our days grow shorter, it also indicates there are precious few of them left in 2013. That means it's time to start on your marketing plan for 2014. We've done some homework to help you with the pesky, ever-changing social media landscape. Here are the top three social media trends to pay attention to in 2014.
Come on You Have to Do It
If you've been shirking the social media trend, it's probably time to do something. We're prognosticating that it's not going away any time soon. This doesn't mean you have to do it all (Facebook, Twitter, Path, MySpace (making a comeback in 2014), Pinterest, etc.) that trend is over. Amplify your other marketing efforts by incorporating a social media aspect. Stop treating it like a separate beast. Social media is part of the greater whole of your marketing plan. Side note: Social media plays an active role in helping to boost your organization's SEO.
Kodachrome, You Give Us Those Nice Bright Colors
This should be no surprise, but images get noticed. This has always been the case for any marketing medium, but new social media tools introduced in the past few years have changed the landscape of how images are consumed. Pinterest is working on shedding its females-only network as retailers continue to jump on board to add this—and other image based social media tools like Vine, Path and Instagram—to their marketing strategy.
Consumers Actually Click
Us consumers are a smart bunch so online advertising is working to outsmart us.
3 Social Media Trends for 2014 that Your Organization Should Care About
And it's beginning to work. Be on the lookout for ad retargeting, where ads can be placed on social sites based on your visits to other sites. And if you've been on Facebook recently you see a great example of native advertising, where promoted content is placed among your friends' food photos. While this type of advertising may seem creepy, it's an efficient way to spend your advertising dollars and consumers actually get content they're interested in—a win-win.
Always remember, all of these social media tools are rented space. They'll happily change on you at any time, and often do without notice. Keep your website the center of your online marketing strategy.