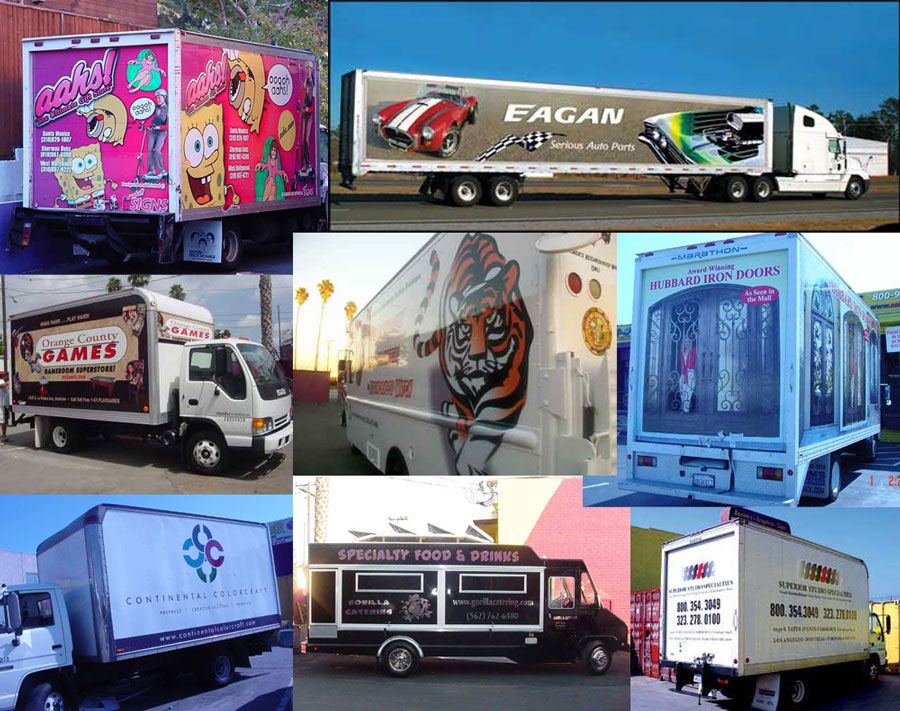 Come to us for Custom Truck Wraps
Have you been planning of using custom truck wraps in order to position your brand better in the market for staying ahead of your competition? Then straightaway come to us as we specialize in this particular craft. Share with us the design pattern or let us know about the idea that you have in mind and leave the rest to us. At the moment custom wraps have become the most preferred and they are fast replacing the spray paints. It is definitely going to be cost-effective for you when compared to other ways of advertising.
The entire process starts off by firstly analyzing your exact requirements and understanding the business type. We will also see if you have been using any type of graphics or design pattern for advertising needs. The team will help in creating a graphics which is as per the theme and business and accordingly the truck wraps will be printed and then installed.
Our special wraps are made to properly cover the exteriors of the truck or any other vehicle. For windows we use a perforated material which will be helping the driver look outside without any problem. We ensure that the material used is of good quality so that it lasts longer. It can withstand the temperature changes and can run for many seasons without any kind of discoloration or wear and tear. We take extreme care when using truck wraps so that it is properly pasted on to the vehicle leaving no chances of the material peeling off after some period of time.
We do the wrapping for vehicles of any size and offer customized solutions and the material used completely gels with it. This facility is provided for small cars as well as huge trucks which need relatively a bigger wrap that can cover up the entire vehicle.
For having more information you give us a call at 800-993-2247